Let's Promote Barrier-Free Minds Together with Para Athletes!
Experiences and other information from para athletes were posted on the official Twitter account, "Inclu's Room"!
To ensure everyone can enjoy the Games regardless of whether they have a disability and create a society where people casually help one another, para athletes shared stories from their daily lives when people around them showed consideration and other happy happenings on Twitter via the navigator "Inclu."
(Japanese language only)
Posted Period: 24 August 2020 – 5 September 2021
【
@inclu_tokyo
】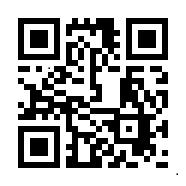 Interview with Kawai Junichi, Chairman of the Japan Paralympic Committee
Stories shared on the official Twitter account "Inclu's Room", Japanese Paralympic Committee Chairman, Kawai Junichi chatted with us about "inclusive society" while reminiscing on Tokyo 2020 Paralympic Games (below: "Tokyo 2020 Paralympics").
What kind of effect do you feel Tokyo 2020 Paralympics have had on people?
Tokyo 2020 Paralympic Games was broadcast on domestic Japanese TV, with a long total broadcasting time of 540 hours. Thanks to this, an enormous number of people were able to watch the Paralympics. 540 hours is 12times the broadcasting time of London 2012 Paralympics and 4times that of Rio 2016 Paralympics.

After the Games ended, not only the Paralympics and events themselves but also the athletes names and classification became topics of conversation among the general public, and I believe this is because people experienced new feelings and realisations about the event when they watched the Paralympics on TV.
I believe that Tokyo 2020 Paralympics were an impetus for further promoting the barrier-free minds, but do you think people's awareness of disabilities changed between when Tokyo won the bid to host the Games in 2013 and the present?
3 Steps for the Achievement of Inclusive Society (Knowing -> Doing "Taking Action with Awareness" -> Being "Behaving Naturally")

At the very least, I feel there is increasing recognition of words like diversity, inclusion, and inclusive society. In addition, I believe there are more people thinking about how to maintain diversity and the effects which diversity can bring about. Personally, I think there are three steps required for achieving an inclusive society.

The first step is "knowing." This refers to people's knowledge of words like diversity, inclusion, and inclusive society.

Then, the second step is "doing". Through the Paralympics, everyone thought about what they could do, shared and liked information on social media, discussed the event with their family, and made an effort to talk to people they saw with disabilities. In this way, I believe we have achieved the second step. However, at this stage, awareness is still the impetus for taking action, and it does not happen unconsciously.

The third step is everyone behaving naturally without any special awareness, while remaining able to call out to and help others in need. This is "being."
Moving from the Second Step to the Third Step via Opportunities to Do Something Together

This time, the International Paralympic Committee launched an initiative called "#WeThe15." This number refers to the 15% of the global population, in other words 1.2 billion people, who suffer from some kind of disability or inconvenience in their daily lives. This 15% is not concentrated in any single area, but spread out all over and mixed among us all. It's important to recognise the concept of this 15% and work together on the initiative. With the Paralympics as one tool, a larger number of people gained awareness, and I believe we have entered the practical application stage.
I think there are a lot of people who want to help others with disabilities, but they're not sure how to support them and worry about inconveniencing them, so they're unable to speak up. What do you think they should do to take that step forward?
The Key is Having the Ability to Imagine the Situation from the Other Person's Perspective

Although the support methods differ depending on the disability, I think it's incorrect to think that you cannot provide support without understanding everything. I think whether you can take an interest in people with disabilities and the barriers in society and whether you take an interest in these people and consider connections with them significant in your life are major factors. Although there is always a possibility you will be unable to communicate effectively, there are new things to learn and discover by taking that step forward and meeting these people, and that experience could enrich your life. Thinking of it this way enables people to proactively call out to others and participate in activities.

Having the imagination to see the situation from the other person's perspective and think about what you would do if it were you is important. Although you may fail sometimes, your communication skills will improve through these kinds of failures and experiences.
To Children, Wheelchairs are Cool Vehicles
Creating an Inclusive Society with Reverse Education: Adults Learning from Children

Due to such a large number of people watching the Paralympics, I believe people's impressions of people with disabilities will change.

I heard about a child who said to their mother, "I want a competition wheelchair." This was a child without a disability. From the perspective of this child, a wheelchair is not a mobility tools for people with disabilities but a cool vehicles they want, in the same sense as a bicycle. Children in the lower grades of elementary school see no difference between the Olympics and the Paralympics. I believe this may be the most flat and neutral perspective of all. 10 years from now when these children have grown up and become adults, I believe things will change. In addition, when adults learn from these children, that reverse education will spread these changes further.


Chairman of the Japanese Paralympic Committee
Kawai Junichi
<Profile>
1975: Born in Shizuoka Prefecture.
1992: Participated in the Barcelona 1992 Paralympics.

Continued to take part in the Paralympics thereafter, competing in a total of 6 Games up to London 2012 Paralympics and winning a total of 21 medals, including 5 gold medals.

1997: Took the teacher employment exam.

Became the first blind social studies teacher at a public school nationwide when hired by his alma mater, Maisaka Junior High. Began coaching the swimming team.

2016: Became the first Japanese athlete inducted into the Paralympic Hall of Fame.
2020: Appointed JPC Chairman.
2021: Worked as Japan's Chef de Mission for Tokyo 2020 Paralympic Games.